Connect with a Child is a holistic care program that was initiated as a response to the overwhelming number of poor, orphaned children and vulnerable women in Kenya, whose lives have been ravaged by death, disease and poverty.
Children have received education
Patients attended to at our free medical camps
Wells drilled, serving 75,000 people with clean water
Village to Village Orphanage
Connect with a Child children's homes are constructed in the form of small, vibrant communities we refer to as villages. The village setting is representative of a familiar traditional dwelling for many ethnic groups in Africa.
Since 2016, Connect With A Child decided to be involved in Building a high School in Siaya to help change the lives of hundreds of thousands of children across Kenya. With the help of many we have made progress.
For the 1.1 billion people in the developing world who lack access to safe water supplies, water is a very precious commodity. Pure water is needed for drinking, irrigation for gardens, hygiene, food preparation and many other aspects of daily life.
Parasitic diseases can be prevented with the help of shoes. There are worldwide estimated billion people who are plagued with this crippling disease. Many areas in Africa, Asia and South America are impoverished with the lack of a simple pair of shoes.
Leaders at Work Conferences
If you desire to " change" a community you must first equip their leaders. We organize a vast number of conferences with speakers from all over the world to train our leaders. Those leaders will in return train the next generation.
Medical attention is a challenge in Kenya, especially in the rural areas as well as the slums. There are only a few medical centers that the community can afford. We encourage all medical personnel to visit each of the communities and help assist and provide basic medical care such as dental, vision and minor surgeries.
Join Connect With A Child Club
Your involvement and participation in the club membership gives you an opportunity to make a drastic difference within our organization. There are 3 different levels of our membership program that will help bring a much-needed change within Africa.
The Gold Membership offers you a chance to support the educational development of underprivileged youths with building 3 classrooms each year.
The Silver Membership grants you the opportunity to assist with the funding, drilling and maintaining of 5 wells per year. ( 1 well can better the lives of approximately 1,800 lives)
The Bronze Membership allows you to participate in the development and expansion of the orphanages from each neighboring village resulting in the ability to accommodate more orphans.
The Journal of Small Acts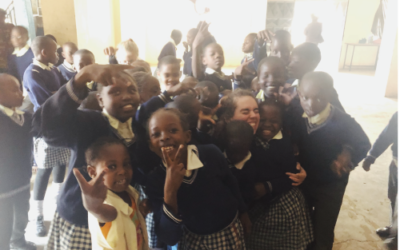 Hi friends! My name is Katie Cowden. I've been to Kenya twice with Connect With a Child, the first time being May 2018 and the second time being now, where I currently write from! I am about halfway through my month here in Kenya, and I still can't believe that God...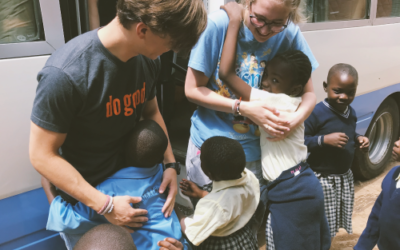 This trip has been unbelievable!! I have been in Kenya for two weeks now and have two weeks to go. It has been the most rewarding trip ever. Me and my team have been here for a total of two weeks. There are seven of us and I'm the only male?. But three days ago was...
Log into our social media platforms and get to see the latest happenings at Connect with a Child
Connect with A Child focus on proclaiming the gospel and acts of compassion, meaning that we care for the bodies and souls of our brothers and sisters in Kenya.